Written by Jeff Halbur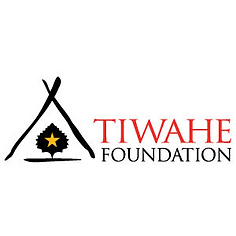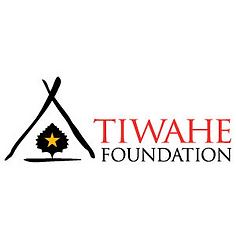 Tiwahe Foundation was born in 1993 out of a culturally responsive grantmaking initiative of three Minnesota family foundations known as the American Indian Family empowerment Program. In 2009, American Indian Family Empowerment Program transformed into what is known today as Tiwahe Foundation.
Tiwahe (ti wah-hay) means "Family" in Dakota. It symbolizes how we are connected to all living things and one's personal responsibility to protect family, community, and mother nature. Brook LaFloe's story below embodies the meaning of Tiwahe remarkably well.
Brook is passionate about educating future Native generations.Through her love of early childhood education and her Native American heritage, Brook was inspired to build a pilot program of culturally relevant early learning materials and curriculum for Native American children from birth to age 6.
But, along the way, Brook encountered challenges. One of those challenges was securing the resources she needed to complete the development of culturally appropriate learning materials. That's when she learned about Tiwahe's American Indian Family Empowerment Program, a program that provides micro-grants to individuals working to be of service to their community, connected to their culture, and to have their potential realized. Brook applied for and received grant funding.
With support from Tiwahe Foundation's micro-grant program, Brook launched Niniijaanis Discovery in 2018. This community project aimed to promote access to educational equity and economic opportunity for Native American women, children, and their families.
Today, Brook is proud to share that what started as a community project has transformed into a social enterprise called Niniijaanis One of Ones. This newly formed organization brings early childhood equity to American Indian children through culturally relevant learning materials and curriculum. By decolonizing early childhood educational materials, Niniijaanis One of Ones seeks to reclaim the education of Indigenous children. Learn more at: https://niniijaanis1of1s.com/niniijaanis.
Fox Advancement is proud to partner with the Tiwahe Foundation to help them define their vision, which will ultimately enable them to invest in more people like Brook.