Written by Whitney Anderson
In honor of Earth Day, we are highlighting Fox Advancement's conservation clients and the important work they do.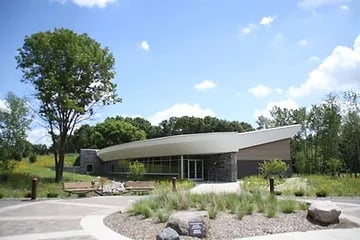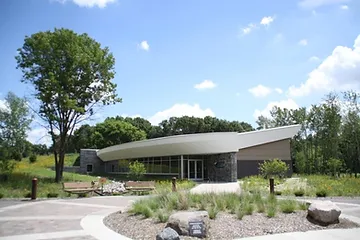 Fox Advancement has a long history of partnering with clients who are leading critical conservation work, with Springbrook Nature Center as one of our first clients. When the nature center's property was identified as the potential site for a new golf course, Fridley residents banded together to work with the city on a vision for preserving the center. Subsequently, Fox Advancement helped the center raise over $6 million for a new interpretive center. Today, thousands of visitors each year can enjoy Springbrook's 127 acres of native prairies, forests, and wetlands.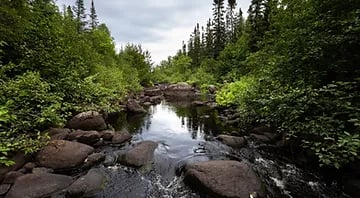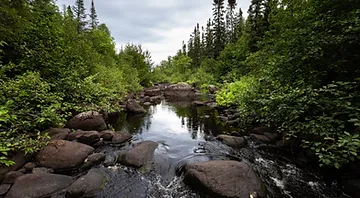 We also had the privilege of partnering with The Nature Conservancy in Minnesota, North Dakota and South Dakota on their Our Water Campaign. This campaign raised funds to protect the land surrounding the Mississippi Headwaters, securing clean drinking water for over 1 million Minnesotans. Over the course of 4+ years, Fox Advancement facilitated a feasibility study, assembled a volunteer leadership structure, and served as the project manager for the campaign. The campaign exceeded its goal in December 2020. In addition to this project focused on the Mississippi, we worked on the Harriet Island Restoration Campaign in 1999. This was the first major conservation initiative to clean up the Mississippi riverfront.
Our current clients in the conservation sector include Sportsmen for the Boundary Waters (SBW) and the National Parks Conservation Association (NPCA). SBW aims to protect the Boundary Waters Canoe Area from proposed sulfide-ore copper mining in its watershed. Fox Advancement is helping SBW identify and secure grant funding to achieve this mission. NPCA is the "voice of America's national parks," working to protect and preserve our nation's most iconic and inspirational places for present and future generations. NPCA is partnering with Fox Advancement to develop a toolkit of materials for volunteers to use when approaching their networks about NPCA's current fundraising campaign.


Thank you to our conservation clients, past and present, for protecting the places, resources, and habitats that we hold dear!