Written by Alex Ward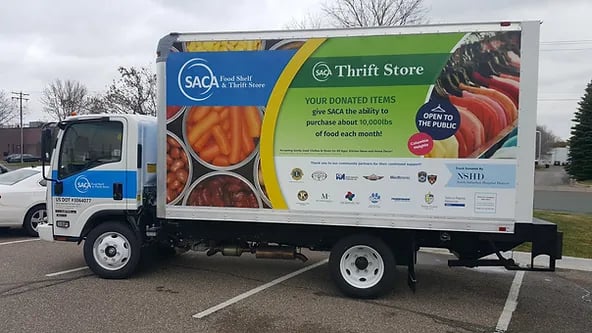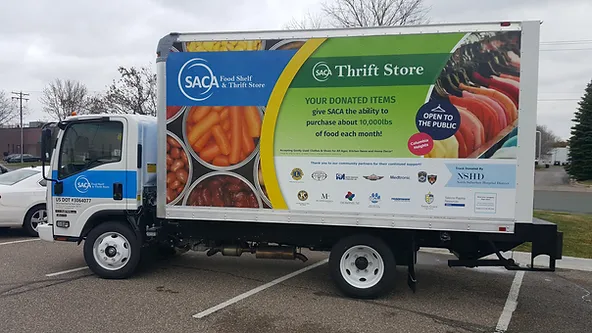 Southern Anoka Community Assistance (SACA) Food Shelf and Thrift Store plays an essential role in Anoka County and the surrounding region. Fox Advancement has had the pleasure of witnessing SACA's commitment to their community first hand.
For the past 44 years SACA has operated as a central hub for community support in Columbia Heights and the greater Anoka County area. Their mission focuses on providing food and basic needs to their community members, but their reach goes far beyond. With a nimble crew of employees and dedicated volunteers, SACA provides mobile food services, operates a thrift store, and provides referrals to agency resources for those in need.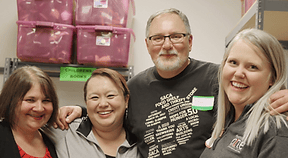 SACA is a household name in Anoka County, not only because of the support they provide to their program participants, but also because of the dignified way in which they provide those services. Every person that walks through SACA's doors is seen as a valued member of the community, and no one is turned away. Businesses, local organizations, and community clubs support and recognize SACA as essential to the success of the entire area.
When COVID-19 hit in early March, SACA pulled together their board, staff, and volunteers and shifted their programs to a service model that kept their participants and volunteers safe. As the pandemic anchored itself in their daily operations, SACA identified the need to develop an accelerated fund that would allow them to create a sustainable plan for growth in response to a rising need for their services. By collaborating together, SACA and Fox Advancement are laying the foundation for expanded services that will be supported by growth in SACA's organizational infrastructure.
It is our honor to partner with SACA as they plan for their future and the future of their community.