Written by Kory Petersen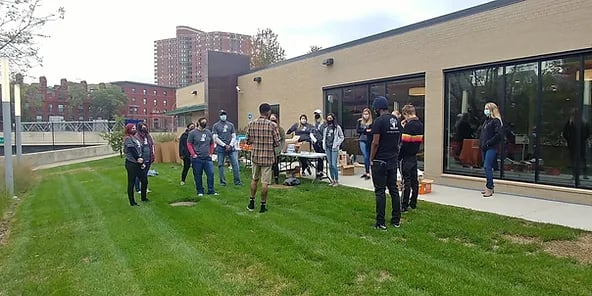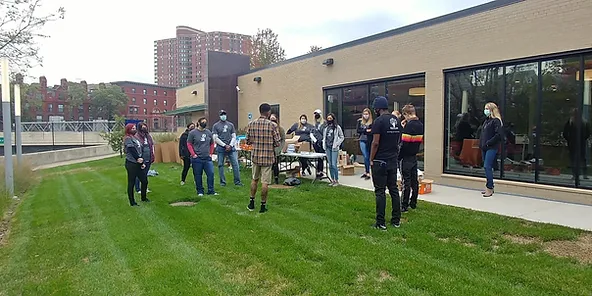 "I get daily inspiration from the youth we work with. It is a privilege to see their drive to connect to new opportunities and continue on their journeys out of homelessness." – Dr. Heather Huseby, Executive Director of YouthLink
For over 45 years, YouthLink has served as a critical resource and a safe, supportive refuge for young people experiencing or at-risk of homelessness. YouthLink is an expert in addressing crises by connecting youth to resources that provide stability. Services at YouthLink's drop-in center include employment and education navigation, mental and physical healthcare, arts and culture, leadership opportunities, legal aid, and other important services. Today, over 1,800 youth experiencing homelessness turn to YouthLink.
In response to COVID-19, YouthLink listened and responded to the needs of youth experiencing homelessness, keeping the drop-in center open 24/7 during the pandemic and offering a place for respite, safety, food, and shelter. Once at the drop-in center, youth are paired with an opportunity navigator who begins working on a pathway plan with the young person. First steps can be as simple as obtaining vital documents, accessing emergency counseling, receiving referrals to the health, legal, or education referrals and/or a combination of these services.
YouthLink's approach to serving young people is highly individualized and accounts for the aspirations and goals of young people as well as their diverse cultural, racial, and linguistic backgrounds. Focusing on the whole person and providing wraparound services allows YouthLink to address trauma, underlying issues, and any barriers preventing youth from self-confidence and self-sufficiency. YouthLink supports young people throughout their entire journey, from first point of contact on the street or at the drop-in center, to securing safe and affordable housing, to helping youth realize their goals and aspirations in education, health, and employment.
It is an honor to partner alongside YouthLink and help them achieve their vision of a community in which all youth, without regard to their living situation, have an equal opportunity to pursue their goals and dreams, and an equal likelihood of achieving them.