Pride of the Great Plains Promise Zone Coordinator at Turtle Mountain Band of Chippewa Indians
Describe your role with The Turtle Mountain Recovery Center. Why are you passionate about the center?
In summer of 2019, we started working on the Turtle Mountain Recovery Center Project and I am part of this amazing project team. Under the visionary leadership of past Council Member Stuart LaFountain, we had applied for a Rural Economic Development Initiative and formed a cooperative agreement with Purdue University to help us develop a Business Plan for the center to get the project underway.
How long have you worked with Fox Advancement, and in what capacity? What do you appreciate about your partnership with Fox Advancement?
The TMRC Team traveled to Minneapolis to meet with Fox Advancement in August 2019. In October 2019, The Turtle Mountain Band of Chippewa Indians (TMBCI) retained Fox Advancement to conduct a Vision Impact Alignment planning study that would provide the framework for their Turtle Mountain Recovery Center project. Through a Philanthropic Feasibility Study, also conducted by Fox Advancement, many doors to potential funding have been opened. These relationships have the potential to fund a significant portion of the projects. In March of 2020, in response to the COVID-19 pandemic, Fox Advancement and the capital team began researching and writing grants to assist in alleviating the mental, emotional, and economic stress associated with the pandemic.
What do you enjoy most about fundraising?
Meeting new people has been what I have enjoyed the most about fundraising. Fox Advancement has many connections that have helped us form new partnerships.
What is a particularly memorable interaction you have had with a project partner or volunteer?
I consider our fundraising partners at Fox Advancement such as Erika, Carolyn, and Alex my friends. Anytime something good happens with the project, they are the first people I tell. These ladies are SUPER supportive and go above and beyond what is asked of them! Just joining a zoom and seeing their smiling faces lifts up my spirits. I am so lucky to have met them!
On a personal note: Describe your perfect day!
There are so many things that would qualify as a perfect day! Camping and fishing with my family! Saturdays with my nephews! Or helping my community could count as a perfect day. 😊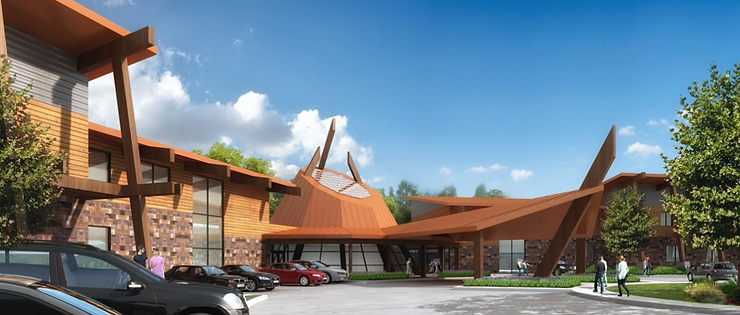 If you're interested in working with Fox Advancement for your grant and/or capital campaign management needs, please reach out to us!