The Fox Advancement Team is honored to partner with clients who inspire us every day. Please read on to learn more about the ways these organizations impact communities.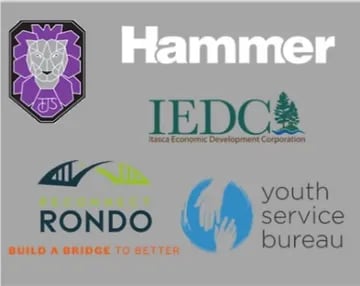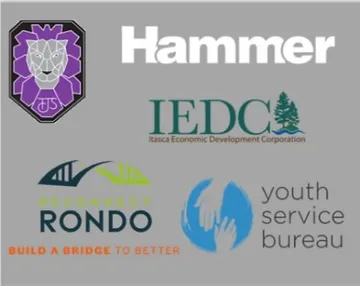 Hammer Residence
After 98 years, Hammer's mission remains strong and true to founder Alvina Hammer's vision: to provide adults with developmental disabilities the opportunity to live life to its fullest. Thousands of people have been impacted by Hammer's personalized programs which include: Homes and Apartments; Support Services; Case Management and Care Coordination; and Hammer Travel.
Highlights of Hammer's successful leadership in the disability service industry include:
Over 46 Hammer homes and apartment programs, with staff serving over 270 adults throughout the western suburbs of the Twin Cities.
A person-centered approach for each individual's needs giving voice and meaning to daily life while also helping to realize dreams.
Hammer's travel website with trip destinations.
Youth Service Bureau
Youth Service Bureau's mission is to help youth and families learn the skills they need to be more successful at home, in school, and throughout their community. Youth Service Bureau is a leader in providing effective, early-intervention services for youth and their families through mental health, chemical health, family education and diversion throughout the St. Croix Valley. Carefully assessing each family situation helps them identify what's working and build on those strengths to offset the challenges families face.
Four key values guide the work with families:
Respect: understand and respect each youth's skills and abilities at all stages of life.
Family Focus: belief that giving families the tools they need to support their children is essential to removing barriers to future success.
Accessibility: belief that youth and families are best served when services are affordable, timely and community based.
Diversity: value the unique needs of each youth, family and community and design programs and services to best meet those needs.
Itasca Economic Development Corp
The Itasca Economic Development Corporation (IEDC) creates and retains quality jobs in Itasca County through education, research, and connections with businesses. IEDC's vision is to help grow small businesses of all sizes, strengthen their workforce, and build partnerships that benefit the whole region.
IEDC leverages the many benefits of living and working in northern MN, which include:
A diverse economy, strong education, and abundant natural resources including 1,007 lakes for 45,237 residents.
16 cities, 8 federal and state highways, 2 Class I railroads, 1 airport with 3 large metro areas within 200 miles.
Lakes that remain free to access, as well as forests, trail systems, recreational sites, and rich artistic and cultural history.
Reconnect Rondo
ReConnect Rondo is driven to bring prosperity to the Rondo neighborhood by fixing the devastation caused by the original I-94 construction. ReConnect Rondo is passionate about creating an African American cultural enterprise district connected by a community land bridge over I-94.
Together, Rondo aims to:
Revitalize, protect and promote Rondo as a thriving, heritage-rich neighborhood.
Restore wealth and control for African Americans and the Rondo community.
Support prosperous new opportunities for African American businesses.
Cultivate African American leadership ensuring greater equitable outcomes.
Journey Charter School
https://www.thejourneyschool.org/
The Journey School (TJS) opened its doors in the fall of 2019 with the mission to provide all students with the values, skills, and knowledge needed to embark on their life-long journey to success. TJS's vision empowers teachers, engages parents, and inspires their community by setting high expectations, closing achievement gaps, and developing leaders.
TJS's shared values which engage students in a personalized learning model include:
Love: for all, unconditionally.
Self-Control: knowing myself and strengthening myself to be the best to help others.
Trustworthiness: always doing what we say we are going to.
Patience: taking a deep breath and knowing it all will be good in the end.