How to recognize it and what to do about it
Written by Jeff Halbur, Fox Advancement Team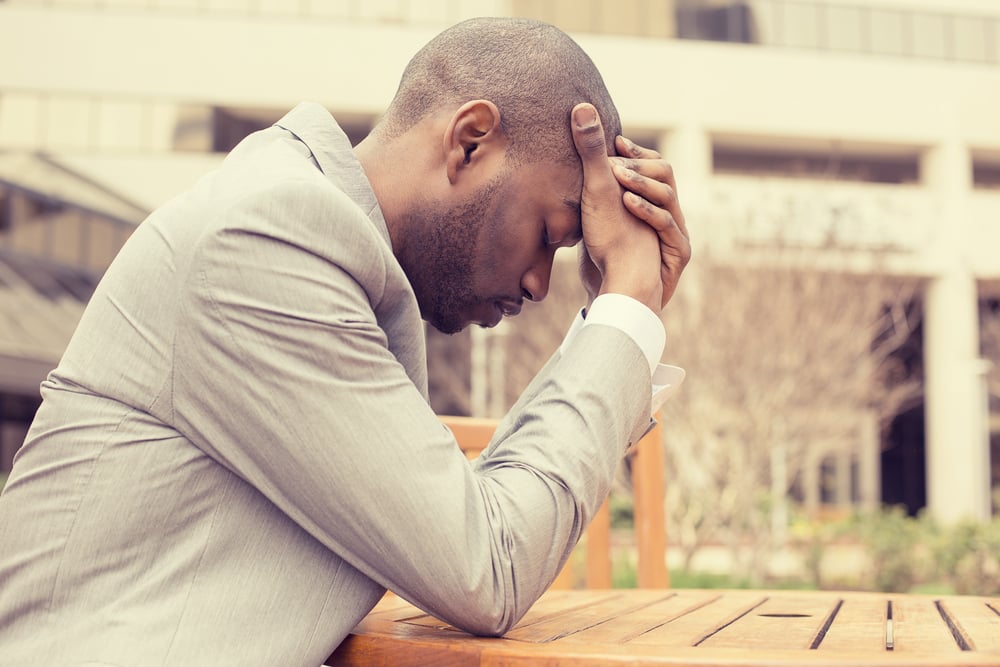 "I'm down four staff, my Board Chair just resigned as she's accepted a new job out of state, and I have two large grants due this week. And, oh, did I mention we're trying to launch a major capital campaign?"
These changes and challenges are all too common for nonprofit leaders. On top of this, we're experiencing a pandemic, civil unrest, hundreds of Zoom meetings, and little to no face-to-face contact with our teams. And, we haven't even talked about what may be going on in our personal lives. It's no wonder nonprofit leaders are feeling burned out!
As a former nonprofit Executive Director, simply writing the above paragraphs elevated my own anxiety. While this example is fiction, for many nonprofit leaders, it is all too familiar. At Fox Advancement, we're seeing the enormous pressure nonprofit leaders are under.
Don't take my word for it; much has been written recently about nonprofit executive burnout. In a recent article in Harvard Business Review, by Yu Tse Heng and Kira Schabram entitled Your Burnout Is Unique. Your Recovery Will Be, Too1, the authors' research noted that burnout is often not caused by a single phenomenon. Rather, burnout often presents itself as a combination of three distinct symptoms: exhaustion, cynical detachment, and a reduced sense of efficacy.
To recover, Tse and Schabram say, a leader should identify which of these resources has been depleted and take action to replenish those resources. For example, if exhaustion is the primary source of burnout, acts of self-care are most effective. This makes sense. But, what about when cynicism might be the cause? Self-care in this instance is unlikely to resolve burnout. Rather, the study found that leaders who focused on alleviating others' challenges led to a reduction in feelings of burnout due to cynicism. It's the idea of helping others and in doing so, you help yourself.
Finally, if burnout is due to feelings of inefficacy, the research showed that acts focused on bolstering a positive sense of self were most impactful. This could be something as simple as accomplishing a task that plays to your strengths. Doing so often leaves one feeling a sense of accomplishment and adds to enhanced self-esteem.
Not to state the obvious here, but as a leader, you're also responsible for the well-being of your entire team. If you are feeling a sense of burnout, chances are good your staff is too. So, how do you handle this within your organizations?
First, it is important to recognize burnout within yourself – if you're feeling a sense of burnout, acknowledge it; recognize it; state it to your team. This is not the time to close yourself off from your team. Rather, being transparent and showing a sense of vulnerability allows your team to empathize with you. You build a deeper sense of "we're in this together."
Second, take action to address your burnout and empower your team to do the same. This will be unique for each person. For some, it may be taking several consecutive days off. For others, it may be spending time in nature or with family. The point here is – give your team permission to care for themselves in a way that allows them to recharge in their own way.
Although it takes time, craft a plan to meet one-on-one with your team. If your nonprofit is too large, you may need to encourage your senior leadership team to carry this out. In that case, meet one-on-one with each of your leadership team members; ask them to do the same with their respective teams.
During your one-on-one meetings, ask how they're doing. This takes time and trust, but is time well spent and demonstrates your genuine care for each member of the team. Show genuine kindness, care, and concern for each team member's wellbeing.
Similarly, consider sharing mission moments and impact stories. For most nonprofit employees, they chose a career in nonprofits not because they hope to become wealthy doing so. Rather, they have a deep love for the work; the mission; the impact. Finding ways to directly tie their efforts to the organization's impact helps them understand their role in making a difference. Let them know that your organization couldn't have accomplished all you accomplished without their efforts.
A recent article published by Karen Kendrick at the Veritus Group sums up the notion of self-care very well. In the article, Karen says, "Self-care is a journey, and it's one that you'll continue to refine throughout your life. It's not some big thing you'll get to someday - it's the small steps you take each day. Remember, your organization will benefit much more from a version of you that is emotionally in-tune, calm, creative, and energized."
Take good care of yourselves and your teams. Our community, our nation, our world needs you!
1 Tse Heng, Yu and Schabram, Kira. "Your Burnout Is Unique. Your Recovery Will Be Too" Harvard Business Review., 12, April 2021. https://hbr.org/2021/04/your-burnout-is-unique-your-recovery-will-be-too
2 Kendrick, Karen. "Is There Space for Self-Care in Philanthropy?" Veritus Group., 14, April 2021. https://veritusgroup.com/is-there-space-for-self-care-in-philanthropy/