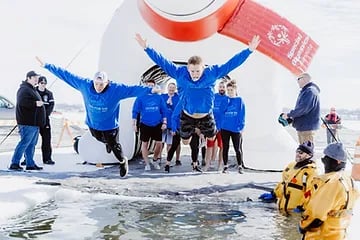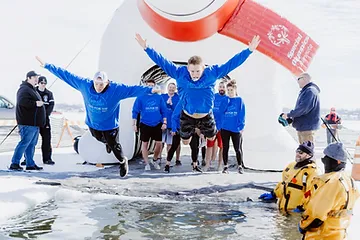 The Polar Plunge is one of Minnesota's favorite traditions, as well as the biggest fundraiser for Special Olympics Minnesota. The concept is simple: Plungers jump into frigid waters to raise funds and awareness for Special Olympics Minnesota. 100% of the funds raised by Plungers help the organization provide year-round training and services to thousands of athletes with intellectual disabilities across the state.
The Polar Plunge has a rich history in Minnesota, beginning in 1998 at Lake Como in St. Paul. The event has grown to over 20 locations across the state and raises millions of dollars each year. In 2022, over 13,500 people took the Plunge and raised $4 million for Special Olympics Minnesota.
Polar Plunge events are hosted in collaboration with The Law Enforcement Torch Run®, a grassroots fundraiser and public awareness vehicle for Special Olympics. Each year, hundreds of volunteers make the Polar Plunge events possible.
Not only do Plungers achieve ultimate Minnesotan bragging rights, but they help unlock inclusion and opportunities for individuals with intellectual disabilities in their community. Raising a minimum of $75 for Special Olympics Minnesota is required for each participant and many go above and beyond to make a greater impact. Special Olympics Minnesota counts on the funds raised by the Polar Plunge to deliver sports programs, health services, and leadership training to individuals with intellectual disabilities throughout the state.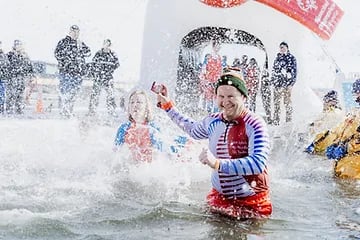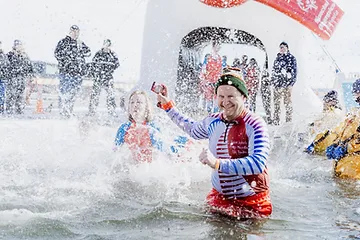 To learn more and to join the movement next year, visit plungemn.org!